CerinoHomes of Northern Virginia - Fairf
Berkshire Hathaway Home Services/PenFed Realty's Offices
Conveniently Located Offices
Two main offices located in Fairfax and Loudoun counties.  Each office has all of the support technology and meeting rooms to provide you with the highest convenience possible. Each office has 24 x 7 access to the agents and is staffed 7 days a week during normal business hours.
The two offices are equipped with state-of-the-art technology, faxes, meeting rooms, printers, workstations, maps and more, all for your convenience.
Fairfax Office
13135 Lee Jackson Highway
Suite #115
Fairfax VA 22033
703-802-2850 main
703-802-2853 fax
800-297-8382 toll free

The Fairfax office is located west of the Greenbriar Shopping Center on Route 50 in Fairfax VA across from the International Country Club.



Dulles Office
45245 Business Court
Suite #101
Dulles VA 20166
703-318-0067 main
703-318-8738 fax
800-388-0067 toll free

The Dulles office is located west of Route 28 and Route 606 interchange near Herndon VA.

 
Private Conference Rooms and High Tech Offices
Each of the offices has many private conference rooms where you can meet any time of the day. Each office is open to the agents 24 hours a day and 7 days a week, and has office staff on duty 7 days a week. Each office has multiple workstations, faxes and toys for kids. RE/MAX is kid friendly and we foster a family environment.
State-of-the-Art Technology
Each office is equipped with state of the art computer equipment and high speed Internet. Each workstation has the abilities you need to be 100% effective all of the time and is backed up with a support staff to provide the highest availability of the computer systems. In the past year, the technology systems were 100% available with no down time.
State-of-the-Art Phone System
Each agent is provided use of a state-of-the-art phone system. This phone system provides each agent the ability to redirect phone calls to mobile locations and notification system for messages that are left on the phone system. So you will never be out of touch.
Network of Related Professionals & Specialists
Berkshire Hathaway Home Services/PenFed Realty works with many Professionals and Specialists every day. These Professionals and Specialists are available to you the client and can help in multiple ways; from quick answers; to hiring a specialist for a specific task. This list ranges from Lawn Care to Lawyers and everything in between. At each office we maintain flyers and information on these companies and we encourage you to browse through this information and take the free information that you need.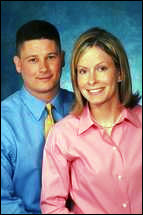 Have any Questions?
Please Call:
Berkshire Hathaway Home Services/PenFed Realty
45245 Business Ct, Suite 101
Dulles, VA 20166
(703)-318-0067
Each Office Independently
Owned and Operated