CerinoHomes of Northern Virginia - Fairf
Buying: Choosing The Right Agent
If you are looking for a Buyer's Agent, there are several key factors that you should consider: their knowledge and experience, their abilities and their visibility or exposure.
You want an agent that understands your needs, and:
has high ethical standards
guides you in making decisions without pressure tactics
is detail-oriented with the experience you need
has valuable connections and information
has extensive knowledge about the area they service.
has the ability tosearch the MLS, and list in theMLS if selling also.
will search all available avenues for property for you

NOT all "Real Estate Agents" are REALTORS®
In many states, it is not a requirement to be a Realtor® to hold a Real Estate License. However, there are many differences between those who are and are not a Realtor®.
I am a Realtor and take additional training to continue my education yearly and have joined the National Association of Realtors (go to NAR site). I follow a strict code of ethics and standards of practice. (view code of Ethics). Realtors have more training and most are dedicated to the Real Estate Profession as a full time job. As a result, Realtors follow practices that give them the edge to perform at a higher level of standards directly benefitting you.
Higher standards of Realtors® result in higher sales prices and smoother transactions.
Every buyer wants the best sales price and yet still have their offer accepted. A Realtor will help you attain this goal and work with you through every step of the way to make it happen.
So, one of the wisest choices you can make is to utilize a Realtor® in buying your next home.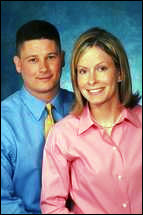 Have any Questions?
Please Call:
Berkshire Hathaway Home Services/PenFed Realty
45245 Business Ct, Suite 101
Dulles, VA 20166
(703)-318-0067
Each Office Independently
Owned and Operated