CerinoHomes of Northern Virginia - Fairf
Buying: Home Buyers Checklist
 

Set appointment for home inspection/radon testing/or other testing as required or desired.

 

Note: Lead-based paint may exist possibly in the property if the home is built before 1978, lab testing available for a fee.

 

Termite inspection/report is usually required by lender and for buyer's/seller's information.

 

 

 

If non-public water-Well/Septic/Water quality inspections-(required on all FHA loans).

 

 

 

Receive home inspection report for review.

 

Receive results of radon testing, determine whether action is necessary.

 

Receive all other inspection reports for review.

 

Submit addendums regarding inspections (if applicable.)

 

Sign and receive all addendums regarding inspections.

 

Submit check for second deposit (if applicable.)

 

Formalize mortgage application (within agreed upon number of days after signing contract)

 

Completed documents sent to mortgage company.

 

Employment & other verification received by mortgage company.

 

Condo documents reviewed, within 5 days of receipt (if applicable.)

 

Check with Lender for credit report results.

 

Purchase Home Owners Insurance - usually required by lender & an assurance to buyer.

 

Communicate with your Realtor throughout the process.

 

Arrange for babysitter for closing date appointment.

 

Call Closing Agent/Title Company and Realtor to confirm Closing Date and Time.

 

Realtor will contact you for final walk-through inspection of property prior to closing.

Settlement Company will supply you with amount needed for Closing -Certified Funds Required.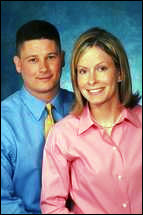 Have any Questions?
Please Call:
Berkshire Hathaway Home Services/PenFed Realty
45245 Business Ct, Suite 101
Dulles, VA 20166
(703)-318-0067
Each Office Independently
Owned and Operated