CerinoHomes of Northern Virginia - Fairf
Buying: Homeowner's Warranty
Home Inspections are a good initial step in finding problems and protecting your home, and a Homeowner's Warranty is insurance against those things that are not found or which may, at a later time, fail. It is impossible to completely discover through a Home Inspection alone, all problems and issues that could be present in the home.
As a Buyer, you are getting peace of mind from the unexpected failure costs associated with the repairs of the failure.
It is important to note that a Homeowner's Warranty can be customized to cover additional non-standard items and additional limits, from the basic package. Also, as with all insurance, there are deductibles and upper payout limits. So, be sure to careful and compare Homeowner's Warranty plans you may purchase.
A Short list of items that may be covered.
| | | |
| --- | --- | --- |
| Heating and AC-HVAC | Plumbing Systems | Structural |
| Washer/Dryer | Trash Compactor | Faucets |
| Oven & Cook top | Water Heater | Refrigerator |
| Electrical System | Water Softener | Door Bell |
| Central Vacuum | Ceiling Fans | Disposal |
| Garage Door Opener | Dishwasher | And more… |
New Home Buyers – a new home usually comes standard with some type of one year home warranty plan. If one is not offered by the builder, you can ask for it or you can buy one for yourself at settlement.
For complete details, please request more information on this professional service, I will be happy to provide any additional information and put you in contact with a Home Warranty Specialist.
Click Here for more details or to be put in touch with a Home Inspection / Warranty Company.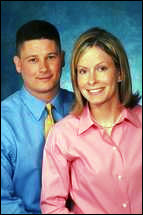 Have any Questions?
Please Call:
Berkshire Hathaway Home Services/PenFed Realty
45245 Business Ct, Suite 101
Dulles, VA 20166
(703)-318-0067
Each Office Independently
Owned and Operated