CerinoHomes of Northern Virginia - Fairf
Selling: Start With A Plan

The decision to sell your home is a major life decision. Every step you take is critical to help you get the highest return on your investment.
That's why you need a plan. No two individuals are alike and no two homes are alike either. The most efficient way to get top dollar for your home is by working with me, a professional licensed Realtor®. I will work with you to develop a plan so I can help you achieve your goals.
You are not just a number, you are #1 to me!
When dealing with a discount broker or agent, you could be given little or no personal service. You are never just a number to me, and I will personally service your real estate needs. Unlike discount brokers, I do not consider your listing to be just one of many to do items. I will do my best to respond as quickly as possible to all of your questions, needs and concerns.
Here is a short list of some of the things that I will do to help sell your home:
Initial Competitive Market Analysis.

Pre-Listing & Pre-Marketing Activities
Refined Competitive Market Analysis
Listing on MLS, Web Marketing, color brochures & Advertising
Showing your home & holding an Open House (if desired) and/or Broker's Open House
Find out more and Register Today...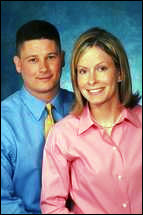 Have any Questions?
Please Call:
Berkshire Hathaway Home Services/PenFed Realty
45245 Business Ct, Suite 101
Dulles, VA 20166
(703)-318-0067
Each Office Independently
Owned and Operated