CerinoHomes of Northern Virginia - Fairf
Selling: Marketing Plan
Before you sign a listing agreement, make sure that you understand what your agent is going to do for you. A successful home sale starts with a successful marketing plan. And as with all property sales, success is gauged in terms of sale price, time on market, terms and conditions of the accepted offer.
Internet Marketing
In the Washington DC metropolitan area and the surrounding rural areas - Internet exposure and advertising are very effective and necessary means of advertising properties for sale.
Our Internet Advertising Options:
Your property showcased on my web site
Your property showcased along with other agents sites
Your property showcased on its own web site and detailed on the FOR SALE Sign Rider
Full property detailsl, full text details, interactive photo tour, town & school information, interactive mapping and area information
Downloadable Printable version of the Marketing materials- PDF Fil
Impact Tours with Floor Plans and Photos and Videos – presented in a multi media method
Internet Advertising options are only effective if buyers can find them online. To drive buyers to this information I have multiple initiatives in place to provide a more effective means of driving traffic to your information.
Cross links to my site found on multiple online sites & local businesses
Prospective buyers are notified within hours of your information going online
Prospective agents are notified within hours of your information going online
All of my marketing materials – lawn signs, brochures, business cards, mailings, property fact sheets, etc…all direct traffic to my site
Ads that detail your property website – directing traffic to your site
Ads directing traffic to my site
Monthly Search Engines for Yahoo, Google, Altavista, MSN, and others
Hourly updates sent to prospective buyers announcing your property for sale
Conventional Advertising
Internet marketing is highly successful and conventional advertising serves to provide another method for attracting attention to the web ads. This can act like an anchor to pull peoples attention into the web site. Studies have shown that newspaper ads with direct links to web sites are far more effective than those with information only and a phone number.
Sometimes it is conventional advertising that starts the Internet activity. When people see well organized advertising that they like, they will typically go to the site that is listed for additional information. We take every opportunity drive visitors to our site. So conventional advertising methods can be effective.
Lawn Signs – with my Website & your properties Website address, we also use, where needed:
Newspaper ads in local papers
Multiple Listing Service with additional Photos and Impact Tours
Broker Open Houses
Public Open Houses
Just Listed postcards
Brochures placed at your property
Listing Information Sheets
Marketing Guarantee, I will:
Post your property with full details and photos on this site
Distribute and post your property information to agents within my office
Announce my property to my extensive Email list current potential buyers and buyer agents.
Prepare attractively designed & professional looking, full-color Brochures with photos to be placed at your property
Install lockbox (if permissible)
Install "For Sale" sign on your property (if permissible)
Schedule broker Open Houses (if permissible & required)
Schedule public Open Houses (if permissible & required)
Prepare advertisements for your home in local newspapers and real estate magazines (as required)
Follow up with agents who have shown your property to prospective buyers in order to obtain feedback from showings
Field phone calls from prospective buyers and follow up on all inquiries promptly
Show your home to pre-qualified interested buyers
Provide and keep you up-to-date on comparable property information and market trends to ensure that you are still competitive with other available properties for sale
Negotiate your sales contract to get you the best possible price and terms
Follow up on the sales contract while it is in the Settlement office
Follow up on the Buyer's mortgage approval progress
Coordinate all inspections of your property (as required)
Be present at home inspections - physical, radon, termite, well, septic (as required)
Follow up on all home inspection issues
Help you prepare for a smooth closing of the transaction, and
Be present at the closing of your property.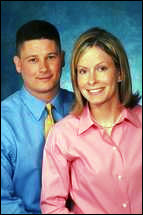 Have any Questions?
Please Call:
Berkshire Hathaway Home Services/PenFed Realty
45245 Business Ct, Suite 101
Dulles, VA 20166
(703)-318-0067
Each Office Independently
Owned and Operated