CerinoHomes of Northern Virginia - Fairf
Selling: Home Warranty

Homeowners Warranty Insurance covers the buyer for those things that are not found during the home inspection or which may, at a later time, break. It is impossible to completely rule out through a Home Inspection alone, all problems and issues that may arise later. This helps the seller not have to worry about a disgruntled buyer contacting him about an unknown problem later.
For the Seller, a Homeowners Warranty Insurance policy offers a competitive advantage over homes offered without a warranty, and in older homes it offers additional peace of mind to both parties. Some Homeowner's Insurance policies now cover the seller during the listing period as well.
It is important to note that a Homeowners Insurance Warranty can be customized to cover additional non-standard items and additional limits, from the basic package. Also, as with all insurance, there are deductibles and upper payout limits. So, be sure to carefully compare Homeowners Warranty Insurance plans you may consider.
A Short list of items that can be covered.
| | | |
| --- | --- | --- |
| Heating and AC | Ovens and cooktop | Structural |
| Washer/ Dryer | Trash Compactor | Faucets |
| Plumbing Systems | Water Heater | Refrigerator |
| Electrical System | Water Softener | Door Bell |
| Central Vacuum | Ceiling Fan(s) | Disposal |
| Garage Door Opener(s) | Dishwasher | Pools, spas and more… |
For complete details, please request more information on this professional service. I will be happy to provide additional information and give you contact information for Homeowners Warranty Specialists in your area.
Click Here for more information and to Contact a Professional.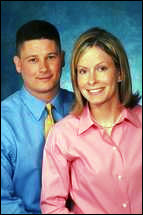 Have any Questions?
Please Call:
Berkshire Hathaway Home Services/PenFed Realty
45245 Business Ct, Suite 101
Dulles, VA 20166
(703)-318-0067
Each Office Independently
Owned and Operated