CerinoHomes of Northern Virginia - Fairf
Buying: Reducing Clutter: Yard Sale Tips
Once you have decided to hold a yard sale you want it to be as profitable as possible. Following are some helpful tips and hints for a successful yard sale.

(If you think a yard sale may be too much to deal with you may consider giving it away. Many charities have trucks that will come to your home and pick up those items you no longer want.)
Advertise your yard sale on the web for free!! There are several places online that have free yard sale ads. Topyardsales.com is just one. Your local community may even have it's own website with free online classifieds.

Advertise in your local newspaper & advertise on bulletin boards in your community (grocery stores, community center, etc). TAKE YOUR SIGNS DOWN AFTERWARD! Many communities and towns have fines for yard sale signs – so don't get a fine. Check with your county government or homeowner's association to see if there are restrictions on yard sale signs.
NEVER, EVER put a sign on utility pole or traffic sign.
Have a specific start and end time or you will have a perpetual, never-ending yard sale. Early birds will be there right at your starting time – you can bet on it.
Don't pick a holiday weekend (Memorial Day, 4th of July, Labor Day) to have your sale.
Start accumulating the items you want to sell, put a price sticker on them as you go..
Look through the boxes, clothes, coats, and all containers you plan to sell. You might be selling something that you did not intend, so just check inside to make sure.
As you accumulate stuff for your sale, make sure you do not sell something that you'll regret later. Do not sell anything without the actual owner's approval.
Keep your pets inside your house and away from your yard sale for their safety and buyers.
Make sure there are prices on everything and that they are in plain sight. Rule of thumb for Yard Sales - price items about 25% or less what they would cost new.
Common priced item tables – "Everything for a $1", etc.
The bigger the price tag - the better! Place it in an obvious location.
Arrange CDs/DVDs in a box so the titles can be easily read
Place lawn mowers or power tools and more" interesting" items at the end of the driveway front in plain view of the road to attract someone to stop & see.
Sell ice cold sodas or have the kids run a lemonade stand.
High dollar items – have a receipt of sale pre-made with All Sales Final receipt clearly printed. Also include any catalog ads & pricing (showing what a deal they are getting). You should have two copies – one for them & for you.
Put away stuff you don't want to sell. A kid's bike was sold once when the kid was riding it – jumped off and it got sold.
Safeguard money, use a moneybox– have change on hand and small bills.
Don't accept checks. If they really want it, hold it for a short period of time, they will go to the bank and get cash or use a local ATM.
When making change – it is a good practice to leave all the money out on the table while making change – otherwise you can get –"I gave you a $20, not a $10". Remember you are going to be busy answering questions and getting interrupted and can lose track.
Use paper or plastic grocery bags for sold items
When your kids sell their own toys, explain to them that they are making space to put the new toys that they buy themselves with the money they earn selling the old toys.
Make available an extension cord to test electrical appliances.
Fill a bag of kids clothes or small toys (Legos) for a small, single set price – "a bag deal".
Toys – games etc. that have many small parts – seal in a Ziploc bag.
Everyone wants a bargain – but do that toward the end of your yard sale, it will most likely go earlier for the price you have already set.
Where possible- do a multi family yard sale, just keep track of who sold what so you can distribute the profits at the end of the day.
TAKE YOUR SIGNS DOWN after the sale!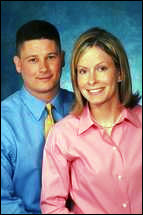 Have any Questions?
Please Call:
Berkshire Hathaway Home Services/PenFed Realty
45245 Business Ct, Suite 101
Dulles, VA 20166
(703)-318-0067
Each Office Independently
Owned and Operated