CerinoHomes of Northern Virginia - Fairf
Selling: To Reduce Stress, Hire an Agent

By, Dian Hymer, Orlando Sentinel (05/06/01)
"Among the ways to reduce the stress associated with buying or selling a home is to hire a trustworthy, energetic and professional real estate agent. Buyers and sellers can find reputable agents any number of ways, including asking friends and family for referrals, going online, or visiting an open house."
"To receive the best possible service, the buyer or seller should make an exclusive arrangement with the real estate agent."
"Sellers sign a listing agreement with their chosen agent indicating that they want this agent to list their home for sale. Buyers sign a Buyer Broker Agreement indicating that they will work with their chosen agent to find a property to buy. Consumers enlisting the services of a real estate agent should fully understand the nature of their relationship with the agent before entering into a listing or purchase agreement."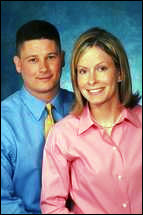 Have any Questions?
Please Call:
Berkshire Hathaway Home Services/PenFed Realty
45245 Business Ct, Suite 101
Dulles, VA 20166
(703)-318-0067
Each Office Independently
Owned and Operated